Freephone now!

0508 FRIDGE

(0508 374343)
Fridge and freezer seal and gasket replacement for the Greater Auckland Area (up to and including Mangawhai)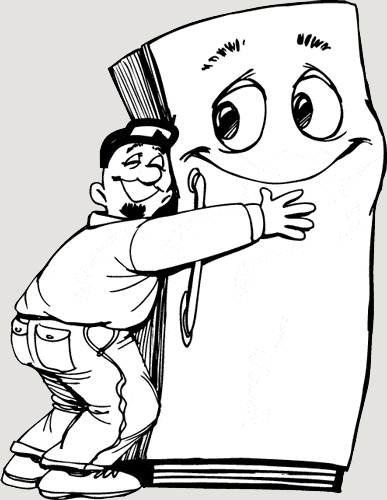 Is your fridge frosting or freezing up? Door not closing or staying shut? Ants in the fridge? Mouldy seals or gaskets? High power bills?

These and many other problems can be cuased by a faulty or broken fridge seal. Your fridge door not shutting properly is a give away that your fridge seal may need replacing. A working fridge seal can not only save you money on power, but also reduce food wastage, and eliminate mouldy seals. Check out of FAQ's to learn more about the replacement and care of your fridge's seal.

We come to you - make, measure and fit on-site!
Need to seal a fridge? Contact Fridge Sealers and one of our mobile workshops will come to your home or business and repair your refrigerator or freezer seal on the spot, Auckland wide.

Business hours: Mon-Fri 7:30am-5:30pm